The biggest number of kitesurf spots in the world
Spot in the spotlight
Mexico - La Ventana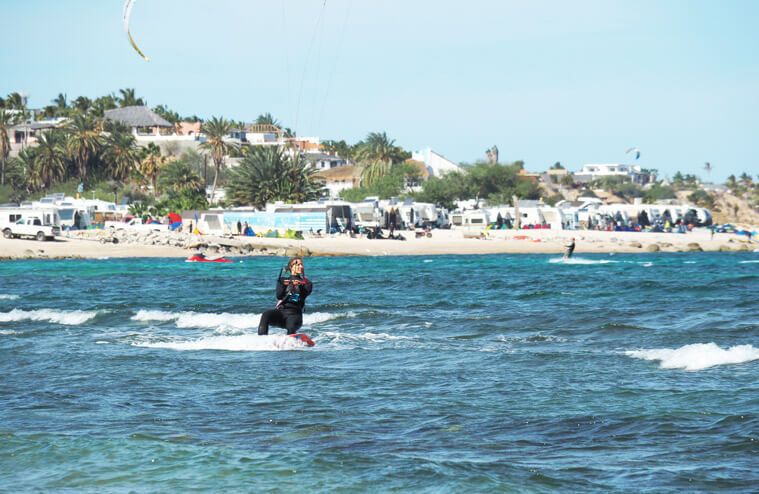 La Ventana is the new 'Tarifa or Cabarete' for kitesurfing in Mexico, incredible mexican small town with perfect conditions to learn kiteboarding.

La Ventana is situated only 30 minutes south of La Paz city, Baja California Sur on the magical Sea of Cortez, and it's less than a two hour driving from Los Cabos International Airport.

The locals says here is one of the most abundant fishing areas in the world. La Ventana offers intense ocean blue scenery and the contrast of arid desert landscapes. In this mexican village, you will be charmed by the amazing views of the bay, Cerralvo Island and the scenic mountains, many different plants and cactus. The area is the home to over one undred species of cactus.

The incredible water colors, and for sure the friendly mexican people. Many kiters from the US and Canada drive down the whole Baja California with their motor homes to spend the winter in La Ventana. Everything in La Ventana is about wind and kiteboarding.
Unnamed Road
2638 Dennis
Nuevo Leon - Aramberri

Best month to ride in La Ventana
January
February
March
April
May
June
July
August
September
October
November
December
Top 20 best kitesurf spots in the world